TURKEY GREECE TOUR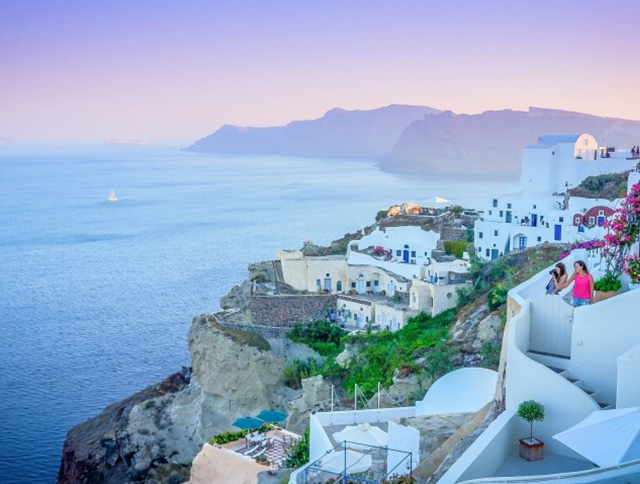 Day 1, Istanbul
Welcome to Istanbul. You will transfer to your hotel and the remainder of the day is yours, free to explore Istanbul.
Day 2, Istanbul Old City
Tour the exotic city that spans both Europe and Asia visiting the Blue Mosque, the Aya Sofya, Topkapi Palace, the Basilica underground cistern and the Hippodrome. Late in the afternoon, we will drive through to Bosphorous bridge to visit Camlica Hill on Asian side. Overnight Istanbul.
Day 3, to Pamukkale
Passing through rural Turkey and ancient Bursa to visit the famous Green Mosque and explore the Silk Bazaar. Continue to Pamukkale for overnight.
Day 4, tour to Hierapolis
This morning we will enjoy a display of locally handcrafted leather goods before heading to the the magnificent white calcium terraces, known as Travertines, in Pamukkale where we also tour the ancient city of Hierapolis. Take a dip, amongst ancient columns, in the hot springs that were used in Roman times for their therapeutic powers. Overnight Pamukkale.
Day 5, to Kusadasi, Ephesus
Absorb yourself in history today with a guided tour of Ephesus and a visit to the Temple of Artemis. Feel the mystical atmosphere of the ancient city and theatre. Carpet weaving has long traditions in Turkey and at the carpet village we learn how the carpets are made by hand what determines their value. Overnight Kusadasi
Day 6, to Acropolis of Permamum & Troy
First we tour tour the magnificent acropolis of Pergamum. Its impressive temples and library made Pergamum a renowned cultural and political centre in its time. Coninue to Troy, home of the famous Trojan Horse. Overnight Canakkale.
Day 7, to Gallipoli Battlefields & Alexandroupolis
After breakfast, we visit the WWI Battlefields of Gallipoli including Lone Pine and Chunuk Bair Memorials, Anzac Cove, Johnston's Jolly and Gallipoli Museum, before driving to the Turkey/Greece border where you will change coaches and crew before proceeding to Alexandroupolis in Greece for overnight.
Day 8, to Kalambaka
En the way to Kalambaka, time to stop at Greece's second largest city and capital of Macedonia region- Thessaloniki. Enjoy a short town tour before travelling to Kalambaka for overnight.
Day 9, tour to Meteora
Morning visit Meteora and enjoy the unique and most impressive scenery of the ageless monasteries, containing priceless historical treasures, standing between earth and sky atop huge rocks. Afternoon return to Kalambaka for overnight.
Day 10, to Delphi
This morning visit to the Delphi museum and the Sanctuary of Apollo. The Archaeological Museum of Delphi exhibits the history of the Delphic sanctuary, site of the most famous ancient Greek oracle. Its rich collections reflect its religious, political and artistic activities from its early years in the eight century BC to its decline in Late Antiquity. Later drive to the picturesque village of Arachova. Overnight Delphi
Day 11, to Olympia
Travel via Patras to Olympia to visit Olympia's archaeological sites including the Sanctuary of Zeus, Olympic Stadium and the Museum. Overnight Olympia.
Day 12, to Navplion - Athens
Today visit Epidaurus Amphitheatre, one of the most beautiful archaeological sites in all of Greece and where the tragedies of Aeschylus, Sophocles and Euripides were performed. Then on the way to Athens visit Mycenae (kingdom of King Agamemnon). Cross the Corinth Canal and arrive in Athens.
Day 13, tour Athens
Morning city tour of Athens to include House of Parliament and the Memorial to the Unknown Soldier, Olympic Stadium, Temple of Zeus and Hadrian's Arch and the Acropolis.
Day 14, tour to Saronic Islands
Leave Athens at 8:15 a.m. by bus to Paleon Phaleron, Trocadero Harbour. Sail for the island of Aegina (optional visit to the famous Temple of Athena Aphaia). Cruise through the straits to Poros (visit). Lunch on board. Then onto Hydra for time to shop or swim. Sail back to Trocadero Harbour and transfer by bus to Athens.
Day 15, to Australia
This morning transfer by coach to Athens Airport for flight to Australia.