INDONESIAN STUDY TOUR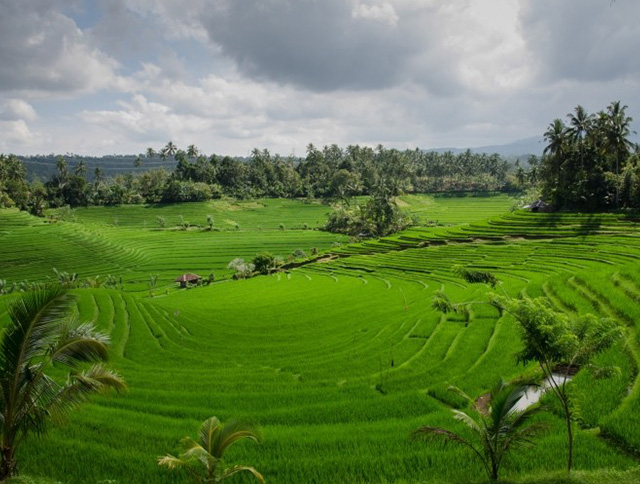 Day 1 YOGYAKARTA
Welcome to Indonesia. On arrival you will be transferred to your hotel where a buffet dinner is provided consisting of traditional Indonesian food.
Day 2 YOGYAKARTA
This morning enjoy a Prambanan Temple Tour, afterwards a visit at the leatherworks where students will also enjoy a Wayang Kulit (shadow puppet) performance. Enjoy lunch at "Pesta Perak" restaurant and experience authentic Javanese cuisine.
Day 3 YOGYAKARTA
This morning depart at 3am for Borobodur and arrive at Manohara Study Centre. Walk to Borobodur Temple and enjoy a morning sunrise like no other, built around 800AD only to be abandoned and overgrown for centuries until rediscovered and restored in recent times.
Day 4 YOGYAKARTA
Morning Jeep tour. Which stops/rests at a local village destroyed by a volcanic eruption. This is an authentic experience for students, mingling with local children and villagers. Enjoy lunch followed by a visit to Sultan`s Palace better known as Kraton Palace. This evening experience the sights and sounds of the local market.
Day 5 YOGYAKARTA—DENPASAR—UBUD
This morning enjoy the Batik factory tour, learn and have hands on experience in this ancient Indonesian art of decorating cloth, using wax and dye. This afternoon transfer from Yogjakarta for Denpasar and coach transfer to Ubud for overnight stay.
Day 6 UBUD
An early morning market visit to buy some supplies for your cooking lesson. Return to Ananda Cottages for breakfast, followed by music and dance lessons. Students then use the cooking lesson to make their own lunch. This evening a Kecak dance performance in Ubud proper.
Day 7 UBUD
Today is a full day of touring during which you will visit Batabulan (Stonecarvers' village). You arrive in time for a performance of the Barong Dance. You also visit Celuk (Silversmiths' Village) Mas (Woodcarvers' village), Tampark Siring (location of a Holy Spring), Besakih temple. Visit a local coffee plantation that is famous for the well renowned civet coffee.
Day 8 UBUD—SANUR
Get amongst the locals and experience a school visit , get your hands dirty with everyday village life and farming activity. See a coconut plantation in action before a cassava cooking demonstration where a local lunch will be served. Visit Tanah Lot Temple before as you head to Sanur.
Day 9 SANUR
Enjoy return transfers and entrance to Waterbom Park the home of more than 17 world class waterslides and leisure facilities. Spend time to explore the shops and local streets.
Day 10 DENPASAR
Final day in Sanur to explore the local area before your afternoon transfer via Jimbaran Bay and onto Densapar International Terminal for your departure to Australia.
Tags: Indonesia