ESSENTIAL GREECE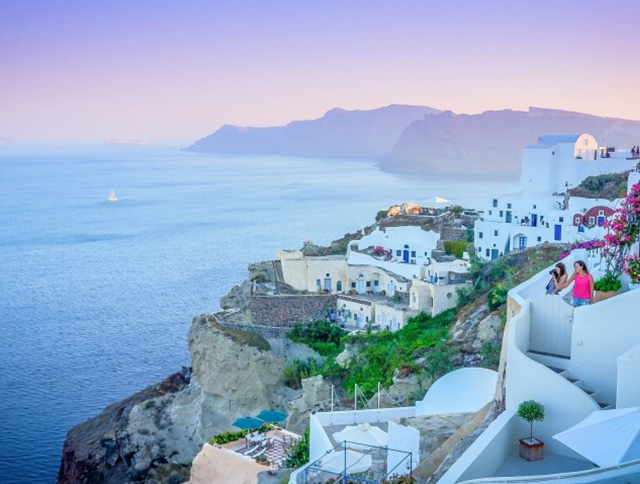 Day 1 Athens
Arrival in Athens airport. Transfer with private bus & assistance to the hotel. Free time to explore and enjoy Athens
Day 2 Athens
Morning departure with private bus e professional guide for the Athens sightseeing, panoramic tour of Athens & visit of the Acropolis. Afternoon free.
Day 3 Athens & Cape Sounion
Your morning tour begins with a panoramic drive around Syntagma Square, passing by the National Gardens, Hadrian`s Arch, St Paul`s Church, Parliament, Tomb of the Unknown Soldier, Schliemann`s House, the Catholic Cathedral, Academy, University, National Library, and Russian Orthodox Church. Continue onto the Panathinaiko Stadium where the first Olympic Games took place in 1896. Pass by the Prime Minister`s residence, Ex Royal Palace and Zappion Hall. Proceed, passing the Roman Temple of Olympian Zeus. Continue to the archaeological site of the Acropolis, an UNESCO world heritage monument and visit Propylae, Temple of Athena Nike, Erechtheion with its porch of Maidens and of course the Parthenon.After lunch at a local restaurant near the Acropolis, travel the scenic coastal road which affords a splendid view of the Saronic Gulf, passing through some of Athens most beautiful suburbs to Cape Sounion.just 70 kilometres from Athens. The Cape's Temple of Poseidon is perched on a rocky hilltop overlooking the sea, with one of the world's most breathtaking panoramic views; extending all the way to Kea and the Peloponnese on a clear day. The Temple of Poseidon was built in 44 B.C., and many of its original Doric columns are still standing. One of the columns has a graffiti left by none other than Lord Byron in the early 1800s. The precipice is a sheer 197 foot drop to the sea
Day 4 Athens - Olympia
Departure with private bus & professional guide for the tour of Argolis (Mycenae, Epidaurus e Nafplion). Drive to Olympia for dinner and overnight.
Day 5 Olympia - Delph
iAfter the visit of Olympia, departure, always with private bus & professional guide, for the visit of Delphi via Patras, Rio, e Antirio.
Day 6 Delphi - Athens
Rest of the visit of Delphi ed Osios Lucas. In the afternoon return to Athens.
Day 7 Cruise Saronic Gulf
Leave Athens at 8:15 a.m. by bus to Paleon Phaleron, Trocadero Harbour. Sail for the island of Aegina (optional visit to the famous Temple of Athena Aphaia). Cruise through the straits to Poros (visit). Lunch on board. Then onto Hydra for time to shop or swim. Sail back to Trocadero Harbour and transfer by bus to Athens.
Day 8 Depart Athens
Breakfast in the hotel. Transfer to the airport & departure. Made with Xara
Tags: Greece