FRANCE DISCOVERY (with homestays)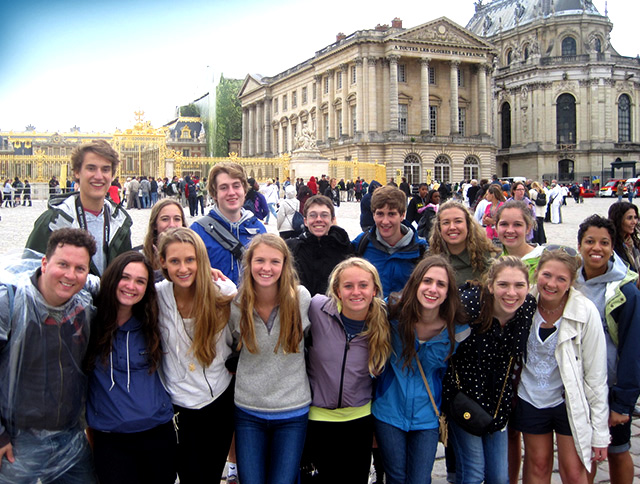 Day 1, Paris
On arrival in Paris transfer to selected accommodation. En route enjoy a sightseeing tour which will include the following landmarks: Opéra district, Louvre Pyramid, Concorde Square, Champs Élysées, Arc de Triomphe, Eiffel Tower, Invalides, Quai and Musée d'Orsay, Pont Neuf, Bastille Square, Notre Dame, Latin Quarter, Luxembourg Garden's, Saint Germain-des-Près.
Day 2, Paris
Free day to explore and enjoy Paris.
Day 3, Paris - Versailles - Loire Valley
Departure from Paris and beginning of the French countryside tour. Stops at the Palais de Versailles. Continue to Chartres to see the magnificent cathédral, then to the Loire Valley
Day 4, Loire Valley
Loire Valley : visit of the magnificent castles of Chambord and Chenonceau. Dinner and overnight in the Loire Valley area.
Day 5, Loire Valley – Limoges
Continue south via Poitiers, Oradour and arrival to Limoges, renowned for its fine porcelain and enamels.
Day 6, Limoges – Toulouse
Travel through the picturesque Black Perigord region and arrival to the beautiful city of Toulouse.
Day 7, Toulouse
Toulouse : famous for French spatial industry. Visit of the old districts and the basilica of St Sernin.
Day 8, Toulouse – Carcassone – Montpellier
Today visit Carcassone, a city with fortifications from medieval times. Finish the tour at Montpellier where participants meet the host families.
Day 9 to Day 13. Homestay & Language Study
Montpellier, a dynamic city where technology and tradition co-exist side by side. Very important university centre. Home-stay programme includes 15 lessons of French, local visits and one full day excursion to Nîmes or Avignon.
Day 14, Montpellier – Paris
Today you farewell your homestay families and return by TGV to Paris.
Day 15, Paris
Free day for last minute shopping and sightseeing
Day 16, Paris – Australia
Transfer to airport for departure.
Tags: France