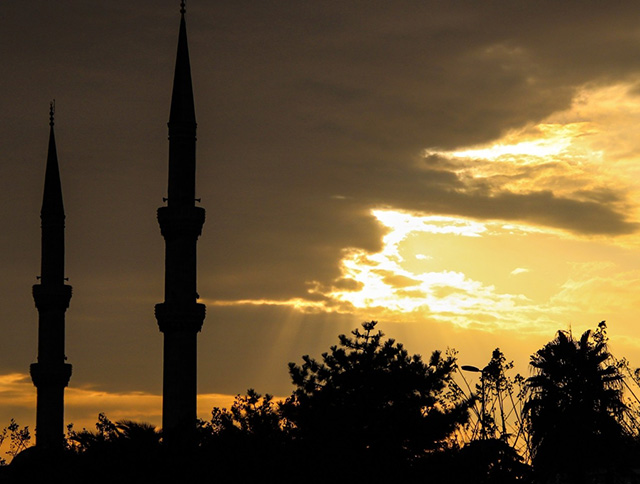 Day 1, Istanbul
Welcome to Istanbul, a city steeped in history! You'll be met at the airport and transferred to your hotel. The remainder of the day is yours, free to relax or explore this amazing city.
Day 2, Istanbul Old City
After breakfast, enjoy a fully guided tour of Istanbul – once known as the former imperial capital of the Byzantine and Ottoman empires. We visit the Blue Mosque, Aya Sofya, soak in the Sultan's opulence at Topkapi Palace and explore the Hippodrome.
Day 3, Istanbul - Two Continents
Your full day tour will include Egyptian Spice Bazaar (Sundays replaced by Pierre Loti Cafe); Bosphorus Cruise through the waterway separating the two continents,Europe and Asia,with photo opportunities of marble palaces, ancient wooden villas of Ottoman architecture contrasted with modern residentials and luxurious apartements; view historic Rumeli Fortress; Beylerbeyi, the recent residence for Ottoman Sultans with 365 rooms and 22 saloons (Monday & Thursday replaced by Chori Museum). Cross Bosphorus Bridge, a unique chance to step across continents from Europe to Asia in 10 minutes. Tour concludes at Çamlica Hill for a panoramic overview of the city and Bosphorus from Istanbul's highest point.
Day 4, to Gallipoli Battlefields
Early morning departure, headed towards the WW1 battlefields of Gallipoli. Our guided tour of the area will cover ANZAC Cove, Lone Pine Australian War Memorial and cemetery, Chunuk Bair New Zealand War Memorial and cemetery, the Nek, Johnston's Jolly and the many fortified trenches still clearly visible amongst the scrub after all these years. Overnight Canakkale
Day 5, Troy & Acropolis of Pergamum
This morning, step back in time as we visit Troy, home of the famed Trojan Horse. Travelling along the coastline, we continue to the magnificent acropolis of Pergamum, Asia Minor's former political powerhouse, although now a laid-back market town packed with ancient sites. Visit the impressive temples and library and interesting remains. Overnight Kusadasi.
Day 6, tour to Ephesus
Today feel the ancient times with a guided tour of Ephesus and a visit to the site of the Temple of Artemis. Explore this stunningly preserved city and learn about its past as a major trading centre. Discover the place where the Virgin Mary spent her last days. Visit a rug maker and find out about local craft this country is famous for. – carpet weaving. Overnight Kusadasi
Day 7, to Pamukkale & Hierapolis
This morning enjoy a wonderful display of locally handcrafted leather goods before heading to the fascinating, chalky terrace of Pamukkale. Take the opportunity to bathe in the healing thermal waters of the nearby hot springs of Hierapolis known for their therapeutic powers. Overnight Pamukkale (B, D)
Day 8, to Bursa & Istanbul
Today we return to Istanbul, passing through rural Turkey and ancient Bursa, the first capital of the Ottoman Empire and an important trading and cultural centre. We visit the famous Green Mosque and explore the Silk Bazaar. Overnight Istanbul
Day 9, to Australia
After breakfast, transfer to the airport for your flight to Australia