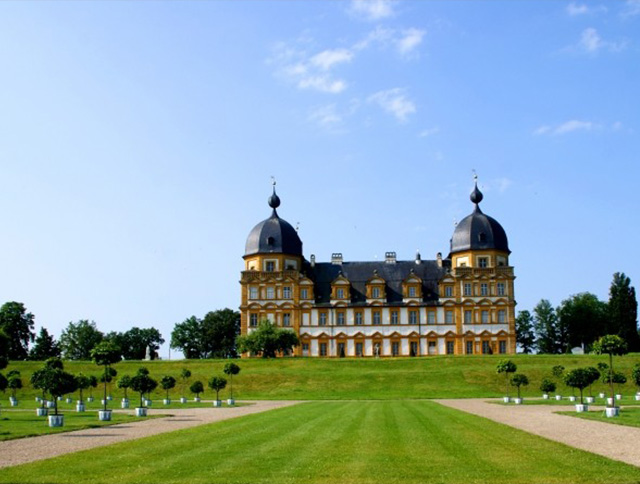 Day 1, Frankfurt-Rudesheim
You are met on arrival and proceed by coach to Rudesheim. Rhine cruise from Rudesheim to St Goarshausen passing vineyards and castles. Coach will be waiting in St Goarshausen to return to Rudesheim for overnight at youth hostel.
Day 2, Rudesheim-Heidelberg
Travel via Mainz visiting the cathedral to Heidelberg. Afternoon walking tour of Heidelberg which is home of the oldest German university and the famous rose tinted castle overlooking the city.
Day 3, Heidelberg-Lucerne
Travel via the Black Forest and Freiburg to Lucerne.
Day 4, Lucerne
A day's sightseeing. Morning city tour of Lucerne. Afternoon visit Engelberg which is the location of a large Benedictine Abbey.
Day 5, Lucerne - Lake Constance
Travel via the Rhine Falls visiting Lindau (the island city).
Day 6, Lake Constance - Garmisch Partenkirchen
Travel via Neuschwanstein Castle and Oberammegau.
Day 7, Garmisch Partenkirchen – Munich
Munich, the capital of Bavaria, has numerous historic buildings, theatres, art galleries and museums including Deutsche Museum which is the largest technical museum in the world.Day 8, MunichMorning tour of Munich. Afternoon visit either BMW Museum or Deutches Museum. Optional evening visit to Hofbrauhaus.
Day 9, Munich - Berchtesgaden
Travel via Salzburg to the quaint alpine city of Berchesgaden. Depending on season you can engage in optional activities such as skiing or hiking.
Day 10 & Day 11, Berchtesgaden
Optional activities.
Day 12, Berchtesgaden - Romantic Road
Today's highlight will be a visit to Rothenburg an der Tauber, one of the finest medieval towns in Germany, unchanged since 16th century.
Day 13, Wurzburg
Morning visit to Nurnberg. Many of the medieval buildings destroyed in the war have been beautifully reconstructed. The Kaiserburg (built 1050) towers of the city. Continue onto Wurzburg for overnight.
Day 14, Wurzburg - Frankfurt – Australia
Town tour of Wurzburg before travelling to Frankfurt to join flight to Australia.
Tags: Germany